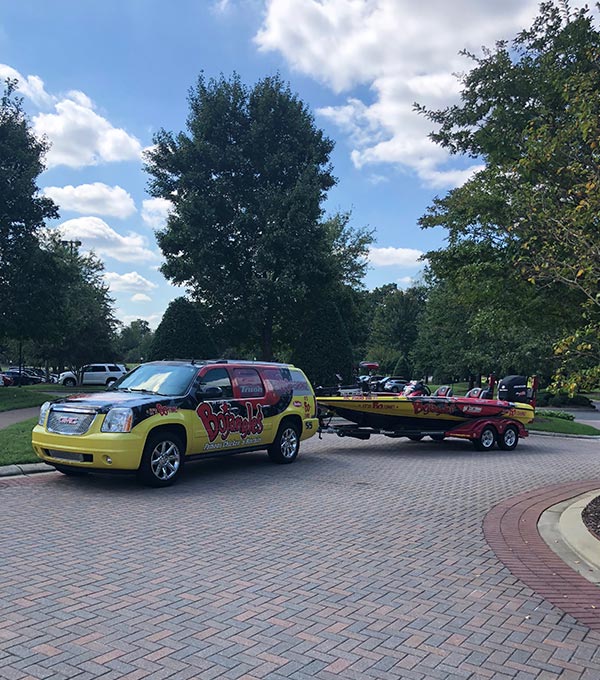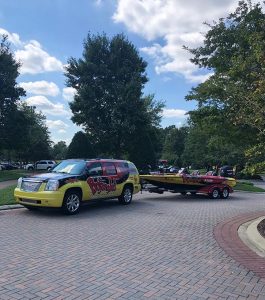 Fire Control Systems attended the Bojangles 20th Annual Muscular Dystrophy Association (MDA) Benefit recently.  This year the event took place at the Grandover Resort in Greensboro, NC where there were 2 courses of world class golf.  Following the golf was a dinner and auction to raise money for MDA.  Some of the items auctioned were Panthers, Nascar, NFL Pro Bowl, and Hornets ticket packages.  They also had bass and fly-fishing packages to bid on.
Muscular dystrophy (MD) is a group of inherited genetic diseases that cause progressive weakening and loss of control in muscles.  It is caused by a mutation in the genetic code responsible for building and maintaining muscle tissue.  People who have the disease can gradually lose the ability to perform everyday tasks.
Bojangles' has raised over $5 million for the MDA over the years.  They have been named one of the MDA's national top-10 fundraising partners.  Fire Control Systems is excited to be a part of this benefit which helps people stricken with this debilitating neuromuscular disease.